In your corner for every celebration
Bringing your events to life!
We are a Melbourne based events company specialising in balloons & prop hire. 
Weddings, Engagements, Birthdays, Christenings, Baby Showers, Gender Reveals, Christmas Parties, Corporate Events &  everything else in between - if it's a celebration, we're in your corner! 


PERSONALISED BALLOON GIFTS
Shop our range of balloons! Individually designed and colour matched to suit your unique style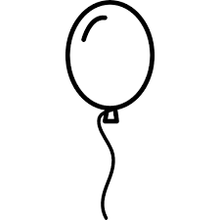 IT'S NOT JUST BALLOONS
We also add a modern twist to our creations by combining contemporary designs with a zest of elegance & beauty! 
IT's REALLY PERSONAL!
We're driven by imaginations & our desire for insta-worthy events. Therefore, if you have an idea we will work with you to bring it to life!
IT'S ALSO ABOUT YOU
With a great focus on quality customer service, what matters most is how we can create or turn your event into something memorable!
CONTACTLESS DELIVERIES - COVID-19
During these challenging times we are doing everything we can to make it easier and safer for everyone.  
All our drivers are masked on arrival. Your order is then placed on the front door, we knock, stand far back and then wait for you (or the recipient) to bring the balloons safely inside - then you're free to partayyy behind closed doors!
BALLOON GARLANDS
Bedazzle your party with creative balloon displays! Welcome & Wow your guests with a balloon setup that serves as the focal point of your party. Each garland is colour customised to suit your theme & style so get in touch with us today to have a chat about what we can create for you! 
To enquire please email hello@thecelebrationcorner.com.au to have a chat!
EMAIL US
PERSONALISED BALLOONS
Our beautiful bubble balloons are the perfect gift or decoration for any special occasion. Filled with your choice of mini balloons or confetti, these are a party stopper when they arrive!
To order, head over to 'The Balloon Corner' and select your colour combo & what message you'll like and we'll do the rest! 
CUSTOMISE NOW
Irene was an absolute pleasure to work with. she was so relaxed throughout the set up which made the process smooth sailing. she has an extraordinary eye for detail and she exceeded my expectations in all aspects of my baby shower set up. I highly recommend her, you will not regret it!!!
Amy, NOBLE PARK
Would highly recommend Irene for any event that you have!! She never disappoints and only ever exceeds your expectations!! She is my go to for any event I have!! Attention to detail is always on point, thanks for always making my events so extra!
SU, KEYSBOROUGH
Irene and the team behind The Celebration Corner are amazing.The designs and creativity that comes from all her work is astounding. She is genuinely easy to work with and I wouldn't trust anyone else with event setup in the south east besides her! I highly recommended her to you all, you won't be disappointed! Xx
Jenny, KEYSBOROUGH
Balloons ordered we're always delivered as promised and more! Always so so beautiful. Had many guests at the party commenting about it too. Such a sweetheart to work with as well
Ainul, Springvale
Cannot thank you enough for the centrepiece design you created for our engagement. It looked absolutely stunning!! Thank you Irene for always being so prompt in your communication and for being so so helpful. Highly recommend the Celebration Corner to all!
Renee, Hadfield
Thank you again for the setup at Elliot's birthday, we loved it!! Thank you for turning our vision in to life with such simplicity and elegance, can't wait to work with you guys again
Linda, Croydon